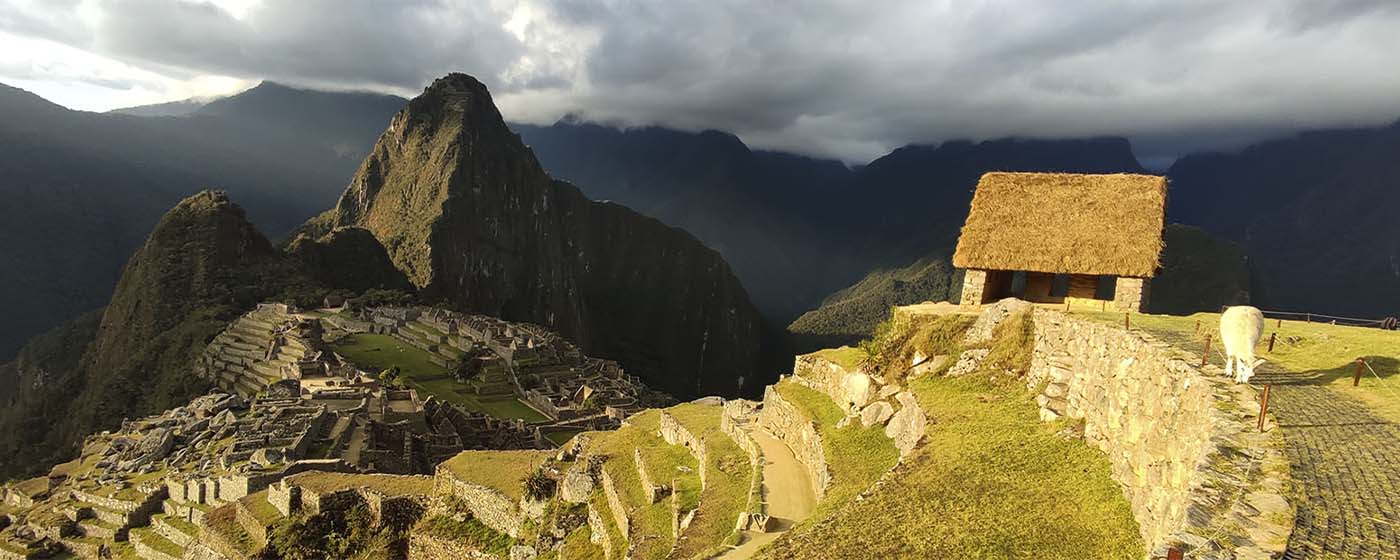 Machu Picchu: A Comprehensive Guide to Planning Your Trip
-
Machu picchu Peru
Machu Picchu is one of the most popular tourist destinations in South America and is often referred to as one of the new seven wonders of the world. This ancient Incan ruin is located in the Andes Mountains of Peru, and it attracts visitors from all over the world who come to explore its mysteries and breathtaking views. In this guide, we'll take a closer look at everything you need to know to plan your trip to Machu Picchu.
Machu Picchu Tour Packages
When planning your trip to Machu Picchu, one of the first things you'll need to consider is which tour package to choose. We are Machu Picchu Specialist tour operators that offer packages that range from simple day trips to multi-day treks, so it's important to choose one that suits your interests and budget. Some of the most popular tour packages include the Inca Trail, Salkantay Trek, and the Lares Trek, Ausangate trek, Inca Jungle, Choquequirao Trek. Day trips like Machu Picchu day tour, Machu Picchu overnight.
Machu Picchu Tickets
To enter Machu Picchu, you'll need to purchase a ticket in advance. There are a few different types of tickets available, including entrance tickets to Machu Picchu only, and entrance tickets that include a hike up Huayna Picchu or Machu Picchu Mountain. It's important to purchase your tickets in advance, as the number of daily visitors is limited, and tickets can sell out quickly during peak season.
The new regulations of Machu Picchu have divided the citadel of Machu Picchu into 5 different circuits where the most required or the most popular are the Llaqta of Machu Picchu and circuit 1 and 2 which allow you to visit the guardian's house from where you can take the postcard photo or the most famous photo of Machu Picchu.
Best Time to Visit Machu Picchu
The best time to visit Machu Picchu is during the dry season, which runs from May to October. During this time, the weather is generally dry and sunny, making it the ideal time for hiking and outdoor activities. The shoulder seasons of April and November are also good times to visit, as the crowds are smaller, and the weather is still relatively mild.
Machu Picchu Trekking Routes
For those who enjoy hiking and adventure, there are several trekking routes that lead to Machu Picchu. The Inca Trail is the most famous and popular trek, but there are also other options such as the Salkantay Trek, the Lares Trek, Inca Jungle to Machu Picchu, Choquequirao trek, By car to Machu Picchu. These treks range in difficulty and length, so it's important to choose one that suits your fitness level and interests.
Machu Picchu Hiking
Tours If you prefer a more guided experience, there are also many hiking tours available that include a visit to Machu Picchu. These tours often include a mix of hiking and sightseeing, and they can range from simple day trips to multi-day adventures.
Machu Picchu Train Tickets
If hiking isn't your thing, don't worry! We offer alternative ways to visit Machu Picchu, including a bus or train. Our train option will take you directly from Cusco to Ollantaytambo by bus, and then from Ollantaytambo to Aguas Calientes (also known as Machu Picchu town) by train. From there, you'll take a bus to the entrance of Machu Picchu and begin your tour with a professional guide. We offer various train services, ranging from basic options like the Expedition or Voyager to more exclusive ones like the Belmont Hiran Bingham which offers a gourmet dining experience and live entertainment. Or the Vistadom with panoramic views. You can choose to complete this tour in one day or stay overnight in Aguas Calientes or Machu Picchu town for two days to fully experience the beauty of Machu Picchu. Let us help you plan your trip to Machu Picchu today!
Machu Picchu History and Facts
Machu Picchu was built in the 15th century by the Inca civilization, but it was abandoned during the Spanish conquest and was not rediscovered until 1911. The site is now a UNESCO World Heritage Site, and it is estimated that it was home to around 1,200 people during its peak. Machu Picchu is also known for its incredible engineering feats, such as its terraced fields and intricate water systems.
Machu Picchu Weather and Climate
The weather at Machu Picchu can be unpredictable, so it's important to pack for all seasons. During the dry season, the days can be warm and sunny, but the nights can be chilly. During the rainy season, which runs from November to April, the weather can be wet and cold, so it's important to pack rain gear and warm clothing. The temperature at Machu Picchu also varies depending on the time of day and the altitude, so it's important to be prepared for all conditions.
Machu Picchu Hotels and Accommodations
There are several accommodation options available in Aguas Calientes, the town at the base of Machu Picchu. These range from budget-friendly hostels to luxury hotels, so there's something to suit every budget and taste. It's important to book your accommodation in advance, especially during peak season, as availability can be limited.
Machu Picchu Entrance Fees and Regulations
To preserve the site, there are several regulations in place at Machu Picchu. These include rules about where you can walk and what you can bring into the site. There are also entrance fees, which vary depending on the type of ticket you purchase. It's important to familiarize yourself with these regulations before your trip to ensure a smooth and enjoyable experience.
Machu Picchu Guide Services
If you're interested in learning more about the history and culture of Machu Picchu, hiring a guide is a great option. There are several guide services available, and they can provide you with valuable insights and information about the site. It's also a great way to support the local economy and learn about the local culture.
Machu Picchu Day Trips from Cusco
If you're short on time, a day trip to Machu Picchu from Cusco is a great option. These day trips typically include transportation to and from Machu Picchu, as well as a guided tour of the site. It's a great way to experience the magic of Machu Picchu without committing to a longer trip.
Machu Picchu Inca Trail
The Inca Trail leading to Machu Picchu is among the most renowned routes in the world. The tour begins in the captivating city of Cusco, where a vehicle will transport you to Ollantaytambo and then to kilometer 82 or Piscacucho, the starting point of the hike. This delightful journey spans four days, during which you'll visit remarkably preserved Inca cities with a knowledgeable guide to explain the events and details of each archaeological site.
The first day involves visiting Inca cities such as Patallacta and Willkaraqay and spending the night in Wayllabamba. The second day is physically demanding, requiring you to walk approximately 9 km or 6 to 8 hours of walking, depending on your physical condition. This day includes a steep ascent from 3000 m to 4200 m and then a descent to 3600 m, where you'll reach the Pacaymayo camp.
The third day is the longest but also the most stunning. You'll explore several archaeological sites and delve into the cloud forest, where you'll have a chance to view various orchids, birds, hawks, eagles, and, if you're fortunate, perhaps even the elusive condor or spectacled bear. On this day, you'll visit Phuyupatamarka, Sayaqmarka, Qoncha Marka, Intipata, and Wiñaywayna, all of which are superbly preserved Inca cities with distinct characteristics to explore and admire.
On the fourth day, you'll set out from Wiñaywayna very early and head straight to the Sun Gate or Inti Punku. From there, you'll have a breathtaking view of the entire citadel of Machu Picchu. Then you'll explore the Inca city of Machu Picchu and have the opportunity to visit the postcard photo point, where you can capture as many photos as you desire. This is an experience that you should not miss!
Machu Picchu Altitude Sickness
If you're planning to visit Cusco, altitude sickness is a common issue, especially for those coming from sea level. Acclimatization is key, and we recommend spending at least 3 days in Cusco or other similar altitudes before embarking on treks such as the Rainbow Mountain of Colors, the Salkantay hike, Ausangate hike, or the Inca Trail. This way, your body can adjust to the altitude and you can enjoy these hikes with ease. However, if you've already been to Cusco at a higher altitude, you'll likely have no issues at Machu Picchu, which sits at 2400 m above sea level. This stunning site is located in the eyebrow of the jungle, amidst breathtaking cloud forests and mountains. To help with the symptoms of altitude sickness, we offer a welcome drink of coca tea in Cusco, which can alleviate headaches and dizziness. ¡Plan ahead for a safe and enjoyable trip to this magnificent region! It's also important to stay hydrated and avoid alcohol and caffeine, which can exacerbate altitude sickness.
Machu Picchu Viewpoints and Photo Spots
Finally, one of the highlights of visiting Machu Picchu is the stunning views and photo opportunities. Some of the best viewpoints include the Sun Gate, Huayna Picchu, and the Inca Bridge. It's also a good idea to bring a good camera or smartphone to capture these incredible moments.
Machu Picchu's most iconic image, the postcard photo, is a must-see for anyone who has tickets to the Llaqta of Machu Picchu. It's a highly popular spot that's located beside the guardian's house, and only accessible to visitors who have made reservations well in advance. Those who embark on the 4-day Classic Inca Trail or Inca Trail 2-day trek have the best chance to capture this stunning postcard photo of Machu Picchu. Remember, spaces are limited, so make sure to secure your spot at the incredible "Llaqta de Machu Picchu" ahead of time.
In conclusion, Machu Picchu is a once-in-a-lifetime destination that offers a mix of adventure, history, and stunning scenery. With proper planning and preparation, you can have an unforgettable experience at this iconic Incan ruin. From choosing the right tour package to acclimatizing to the altitude, there are many things to consider when planning your trip to Machu Picchu. But with the right information and guidance, you can create a trip that's tailored to your interests and budget, and leave with memories that will last a lifetime.